Product description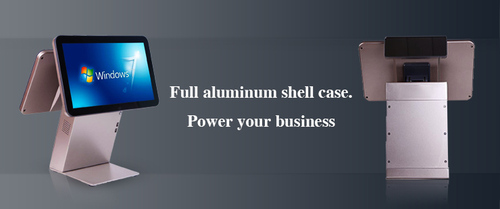 WD-1508 full metal body Intel® J1900 (Brand: Foxconn) touch screen pos system
15.6" LED 1366x768 Original Capacitive screen (Made in Taiwan)
10 Points capacitive touch screen, (Brand: Ilitek MADE IN TAIWAN) optional 80mm printer and
VFD220E / 15.6" 2nd LED
Product Features
* WD-1508 use full indudustrial metal body and it is more durable and stable.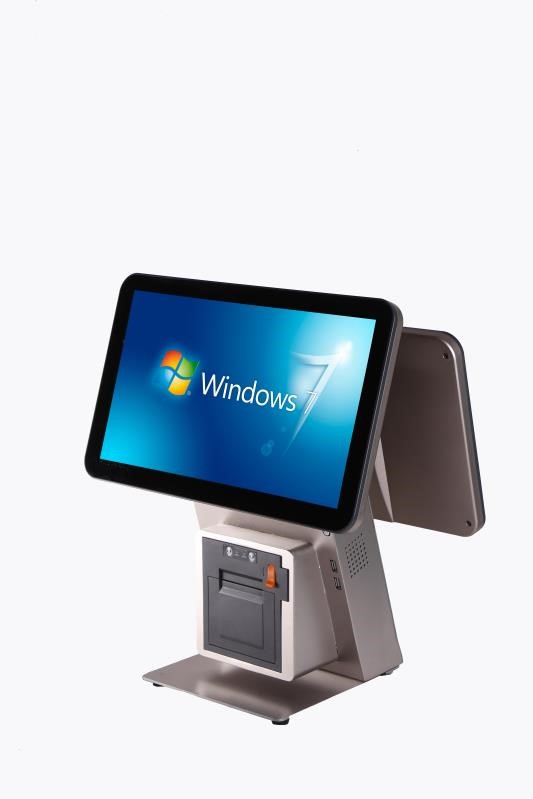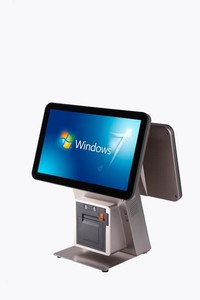 * WD-1508 use the industrial control motherboard from Foxcoon, more stable than the commercial motherboards on the market, it can adapt to hot and cold climate environment.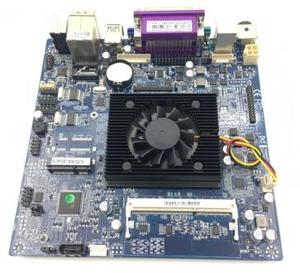 * The SSD of WD-1508 is from Taiwan PHISON Electronics Corporation, one of the indispensable main accessories of POS system.
Specifications
Type:

Touch Pos System (Windows/Linux)

Motherboard:

Intel® J1900 (Brand: Foxconn)

CPU:

Intel® Celeron® J1900-4 cores 4 threads

Memory:

4GB DDR-III

Hard Disk:

SSD 64GB (Brand SATA A3)

(Optional 128GB GB)

Monitor:

15.6" LED 1366x768 Original Capacitive screen (Made in Taiwan)

Touch Screen:

10 Points capacitive touch screen, (Brand: Ilitek MADE IN TAIWAN)

IO:

LPT*1 COM*2 USB*4 LAN*1 RJ11*1 KB*1 DC12V*1 Audio*1

Customer Display:

Optional VFD220E / 15.6" 2nd LED

Printer:

Optional 80mm with auto cutter(ICOD)